And it feels good! I started last night with my stamps...I have TONS of stamps. And I rarely use them. If you are interested in some pretty good buys, hop on over
HERE
for details, items and prices. Shoot me an email if you see something you want! brookstewart79@gmail.com ...No scrappy projects to show just yet...have some I need to get off my camera, but it's been hectic!
Added a bunch of idea books
HERE
. Still quite a few left. Let me know if you are interested in anything!
Did I mention it was my birthday last week? Did I mention that I turned.....30?! Yep, I did. And I'm not scared of it. Most days I still feel like I'm 20, so it's all good.
On that note, I will leave you with a picture of my cute little Valentine's Day boy...Yep, he's adorable!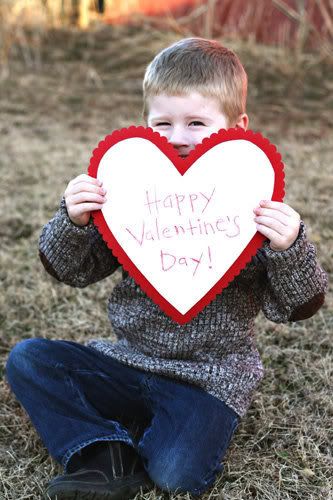 Check back soon for more purging goodness!