Yep, I'm no good at waiting...for anything! I'm an instant gratification kind of gal for sure. So, what am I waiting for you might ask? I tossed my hat into the ring for a DT spot for
American Crafts
.
Yes, I am an American Crafts junkie!!!
It's one of my very favorite companies of all time, so I figured it couldn't hurt! So, with that, I wanted to pay tribute to some of my very favorite AC layouts from the past and present.
My newest little project is a simple card...I love how it turned out!
This is my best friend Teresa's cutie pie little girl, Callie...hence the title :)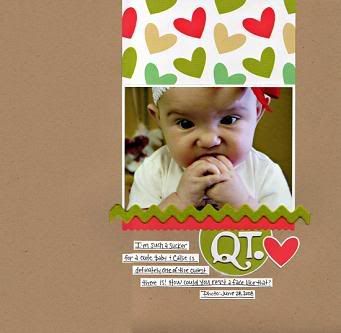 The rest you have seen before, but I still love them!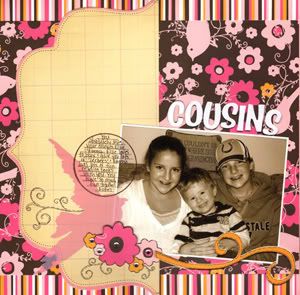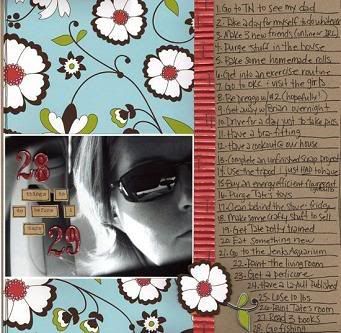 You know...probably 99% of my layouts have some form of American Crafts products on them....Did I mention that I am totally addicted to their Thickers? I rarely do a layout anymore without using them. I pretty much quit buying anything else for my titles...You just can't go wrong with so much variety--chipboard, vinyl, felt, velvet, glitter...so much dimension and so many different fonts!
Okay, so wish me luck because I know there are some ginormously talented ladies out there competing for these coveted spots. Let the wait begin!