because I havn't in so long! As always, things are staying busy around here. It's starting to warm up, so that means less time inside scrapping and playing on the computer and much more time outside chasing after Tate, playing catch, riding 4 wheelers and hopefully taking more pictures! I have so many pictures from the last couple of weeks that I want to share, but I have to find time to do some editing and resizing...But this post cannot be without some form of visual stimulation, so I do have some layouts to share :)
This first one is using one of the new spring lines from Making Memories. THe pics are from Tate 3 years ago...I love them so much!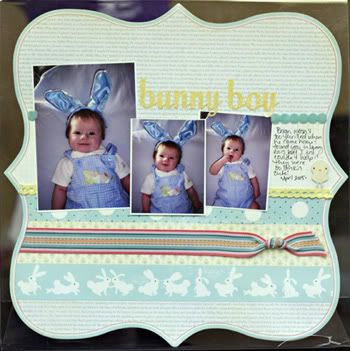 Next is a quick one about me and a few of my likes at the moment. I used some Fancy Pants Splendid for this one plus some Prima bling.
I've been having fun going back to some older pics and this one goes back to my college days on Spring Break with one of my best friends. Love the colors in the new Scribble Scrabble stuff!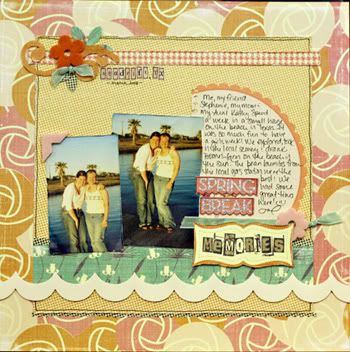 More Fancy Pants Splendid in a layout about my nickname for Tate :)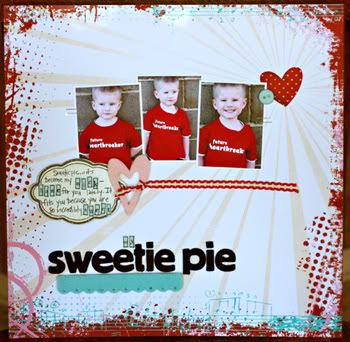 And you can never go wrong with Basic Grey! This new Marrakech line is just gorgeous! Tate has been learning to write his name and he's gotten very good at it! I had to snap some pics and the paper he's writing on is included on the layout as well. It slips in and out of the side there so you can see it years from now...love that!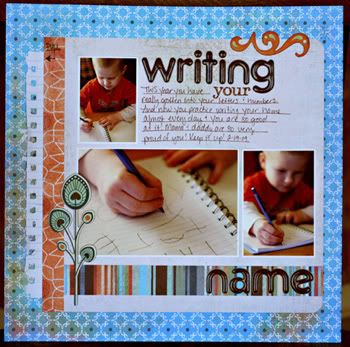 And this last little project is a recipe box that I'm teaching at the store this weekend. It's using some new papers from Scribble Scrabble and I just LOVE the bright colors and those limes and lemons. Fabulous for summer!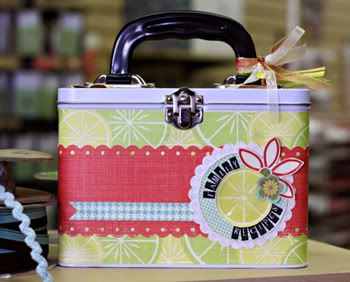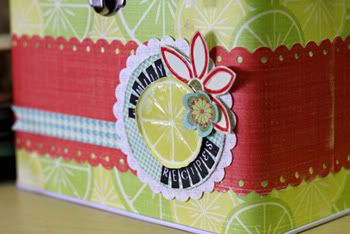 I've been really obsessed with everything photography lately...especially baby photography. If you love it as much as I do, I added a new link to my blog that you should check out...pure baby sweetness all over! I am in love with their photos!
Baby As Art
. Also check out
Carrie Sandoval's Blog
for some awesome twin shots!