Wow, here in the central US the temps have been upper 90's, low 100's with the heat index well into the 100's! It's been plain hot and miserable! So we've been trying to spend a little time indoors when it's the worst and in the evenings, Tate likes to go out and play in his pool. I even got in with him last weekend and got sunburnt...still feeling that one!
I have a few fun things to share...the first is a Father's Day mini album that I made for Brian from Tate. I used some new Cosmo Cricket papers and they are SO fun for boys (and dads!). I made the actual album myself with some 4x6 chipboard pieces and a Bind-It-All (I borrowed the stores, but I NEED one for myself!)



And a few layouts just for fun :)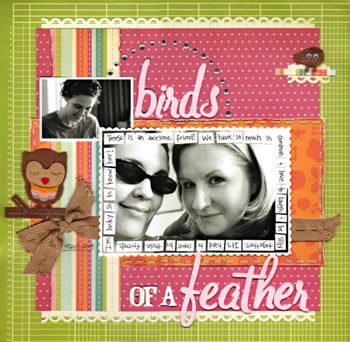 Summer around here always means the rodeo is near. 4th of July weekend is the Elk County Rodeo and Tate is gearing up for some more mutton bustin' this year. He's super excited and says he wants to ride both nights this year, so we'll see! Nana and Rusty are getting him geared up--literally! Take a peek at the fun accessory they sent him a couple weeks ago!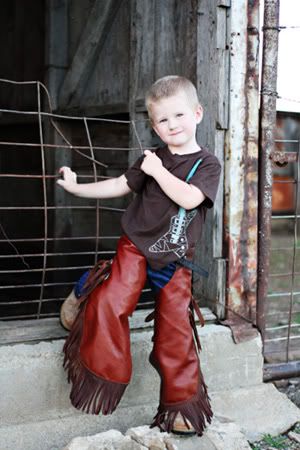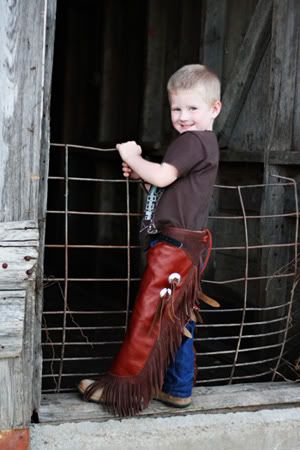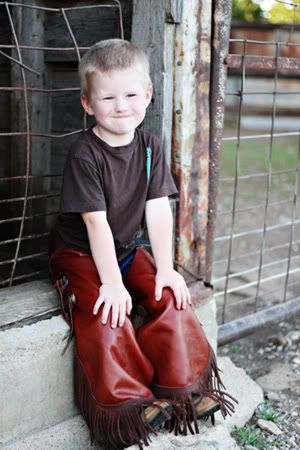 He LOVES those chaps and I think he looks absolutely handsome in them! It will be fun for sure and there will be lots of family to come watch this year! I hope everyone else is having a great summer as well! I'll post back when I can! :)