Thursday night....close enough to Friday, right? I don't have a ton to share today. Just a fun layout that will be part of my layout class next month at
Chasing Rainbows
next month. Bright colors make me giddy and the Pink Paislee Sweet Cakes line does just that!
I also have a pic of my first completely completed crochet project (I have several started, but this is the first one I can say is "done"). I made it for a friend that is due to have her little boy any day now.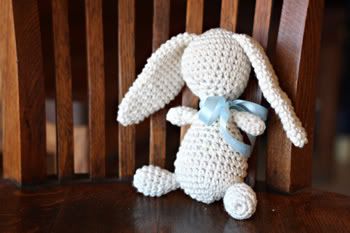 I also made an 8x8 mini album, but I don't have many good pics of it. I'll add those on here sometime next week along with another layout or 2 for my class.
Oh, and I started a diet this week. I've never actually been on one my entire life, but I'm at the point where I would love to drop some pounds. It's a 6 week thing (which can stretch beyond, depending on how much weight you want to lose), so wish me luck. So far I've stuck with it for 4 days, which actually seems like forever! I have had no Dr. Pepper since Sunday. And it's about to drive me insane. I love my Dr. Pepper. But sometimes we have to make sacrifices, right? I'm ready to do this. I know I can do this. I will do this. For my family and more importantly, for myself.
Have a great weekend! :)