I love it when it gets hot outside and it's time fora little trim! Although I got a little more than a trim this time around...several inches. But I LOVE it! Thanks to my good friend Susan...Do you have any idea how great it is to have a friend that cuts hair? And I totally trust her judgement and she did a fabulous job! Thanks girl! :)
Here's a before and after pic:
and I even whipped up a layout last night!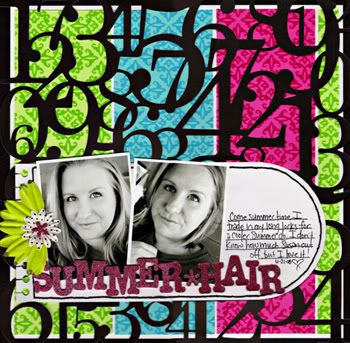 ***************************
And if you havn't sent in your application for the DT over at !
My Scrapbook Nook
, you need to do so now!! Only a few days left! You can find all the details
HERE
. Seriously, the kits are GORGEOUS and the people there are the friendliest people around!
***************************
Not much else interesting to share today. It looks to be a pretty quiet day here at the vet clinic...I think I'll go try to catch up on some more episodes of Lost...Love that show! Have a great week everyone