Well, last week was awful. Horrible. Sad. Depressing. I miscarried last weekend. It was a very hard week...physically and emotionally. I've never gone through anything like that before and I hope I never have to again. I think one of the hardest parts about it was that it took so long to get to that point, just to have it all taken away from me. I keep telling myself that there was a good reason. I know there HAD to be a good reason, but it doesn't make it any less painful. We are dealing with it though...with the help of our friends and family. With all of the wonderful thoughts, prayers and cards that are being sent our way. It helps. A lot. I've been trying to get back into a normal routine and that's helped a lot too.
So, enough sad talk. It only makes me more depressed.
I made a couple of layouts a couple of weeks ago with the June kit over at the
Nook
: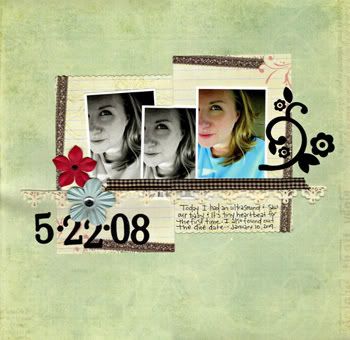 I also made a layout for my
Found Stamp Challenge
for the
Nook Scrap Off Contest
. There are some super fun challenges going on over there with some CRAZY talented girls!
Anywho, here's the LO I made: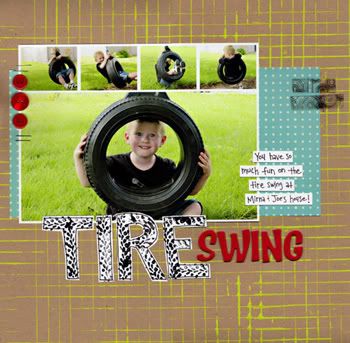 I stamped the background with a cooling rack from my kitchen and I raided Tate's truck box to stamp the title.
Also, the July kit pics are up! Pure yumminess!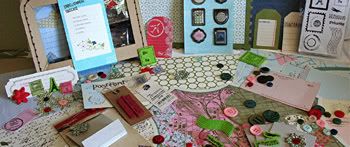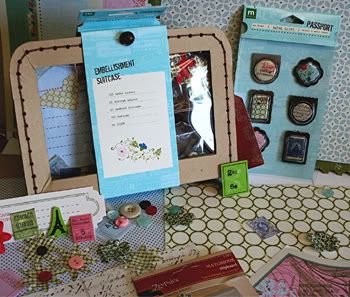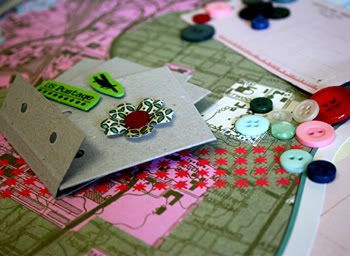 And also, if there are any left, you should REALLY check out the
Limited Edition Summer Kit
! I picked one up...they are just gorgeous! They only started with 24 kits and once they are gone, that's it!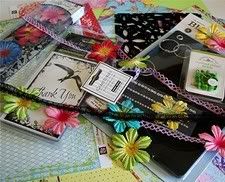 9 Prima Papers
2 Sheets Bazzill Cardstock
2 Boxes of Prima Flowers
1 Inque Boutique Stamp
1 Hereo Arts Gemstone
1 Ethan Black Board Book Cosmo Cricket
2 Yards of Making Memories Ribbon
1 Pkg. Doodle Bug Crushed Velvet Brads
1 Inque Board
1 Prima Felt
Oh, also have to give a little shout out to my Detroit Red Wings...they won the Stanley Cup! I know, it's a little old news, but I havn't blogged in forever!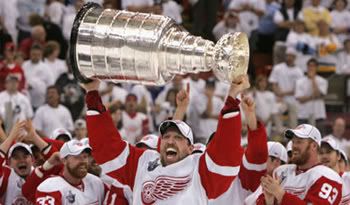 Have a great week everyone!