A few of you have asked me when I'm gonna finally update my blog, so...here I am! It's late and it's raining again. It has been all day, but I have to tell you that the cooler temps today have been really refreshing! I sleep good when it's like this, so I'll be ready to cuddle into my down comforter with my new copy of
Breaking Dawn
after I finish this post. Yep, the 4th and final book of the
Twilight Series
is out. It kind of makes me sad...this has been one of the best book series I've ever read and it's almost over! I'm about halfway through the book, but I'm trying to take my time so it doesn't end so soon.
I've been keeping myself busy with some crafty projects too! Here are a few layouts I've done...some for myself, some for the scrap store. There are actually 2 more that I've done, but don't have pics yet...they are for my August layout class at
Chasing Rainbows
and they're currently being displayed in the store.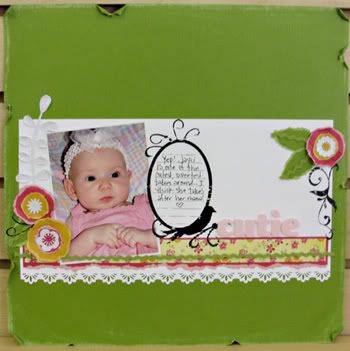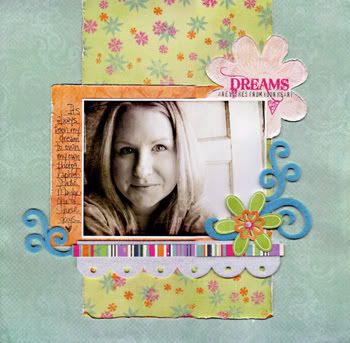 I've also been on a mini accordian album kick lately...Here are 4 of them...the other 2 are made, but don't have pics in them yet.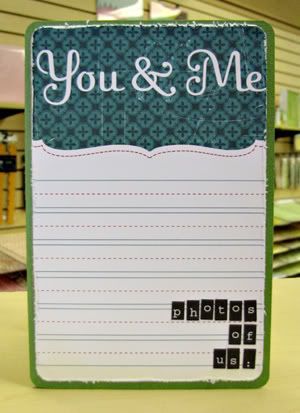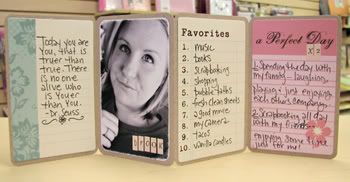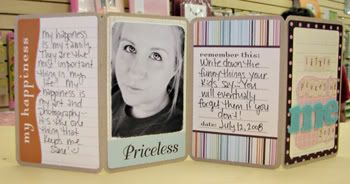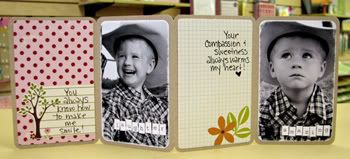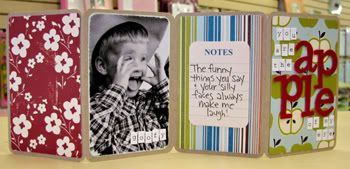 And this last one is a class I'm teaching at the store on August 16th. It's a Chatterbox Mini album and it's adorable! I love the shape of it! I'll have pics of the inside posted in my
Scrapbook Nook Gallery
either tonight or sometime tomorrow!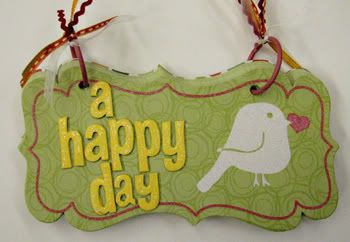 That's pretty much it for me! Have a great weekend/week!