And windy! I miss the unseasonably warm temps we were having last weekend! And so does Tate...he had a blast riding his new Gator and 4-Wheeler that he got for Christmas! He got the 4-Wheeler from Santa and the Gator from Uncle Mark, Aunt Meredith, Cousin Ellie and Cousin Emma. He can't ever decide which one he wants to ride first, so he spends 5 minutes on one, then switches and goes back and forth. Here are a few pics: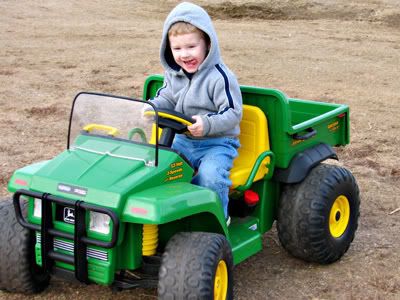 And this is how he parks them when he wants to stand back and admire them! hehe
I've gotten a few projects done the last few days as well. Here are 2 layouts for my Feb. Class at
Chasing Rainbows
:
This one was made using the gorgeous Cosmo Cricket Hey Sugar papers and the scalloped tag was made by me!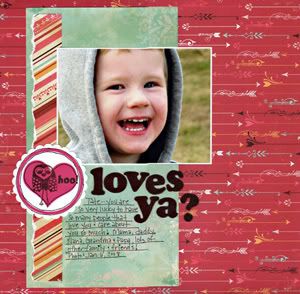 And yes...this next one has pics of me...I was just over 9 months old. I LOVE these pics!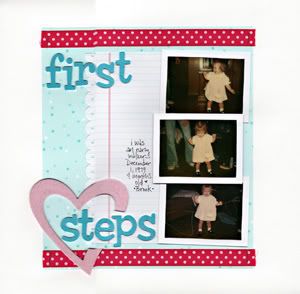 I also got my DT kit the other day from
AllyScraps
and played with it last night. These new Junkitz Destinations papers are some of my new favorites! Click on the
AllyScraps
link to pick some up!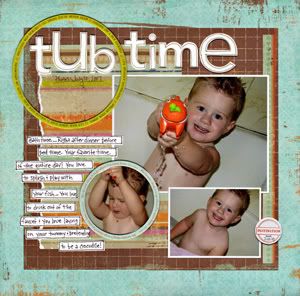 Have a great week/weekend!