Yep, I'm feeling pretty lazy today. I havn't done much of anything! Tate has finally been working on potty training for the last couple of weeks and he's been doing so great! I will be happy when we're done with diapers!
So, this next week will prove to be a pretty busy one! Next weekend is the big birthday crop at
Chasing Rainbows
and I'll be teaching a LO class on Saturday morning. It was kind of a last minute thing so I've been working hard to get some samples done the last 2 days. 4 down and 2 to go! We'll be working with the gorgeous My Mind's Eye Bungalow papers from their Bohemia 2 release. Here's what I've got so far: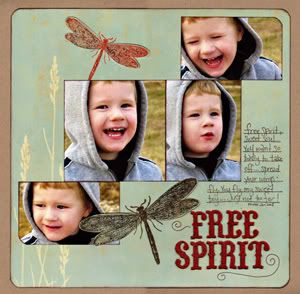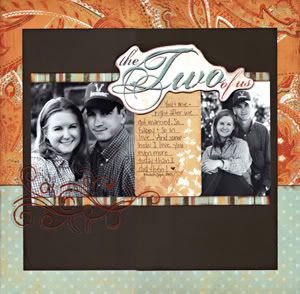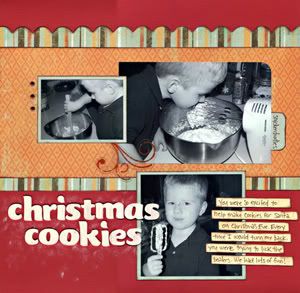 We're also having a name badge decorating contest, so I need to get that finished up this week as well!
Then on the weekend of Feb 1st, we're having a Virtual Crop over at
My Scrapbook Nook
! There will be lots of fun challenges, games and amazing prizes! You can see all the details
HERE
. Some of the challenges are already posted so you can get an early start! I'll be working on my samples for my challenges this weeka nd next week...it should be lots of fun!
I also finished up another layout for my Febuary class at
Chasing Rainbows
. GOtta get 3 more done for that one! Space is very limited on that class...only have a couple spots left! Here's #3:
And here's a couple of extra LO's I put together just for the heck of it!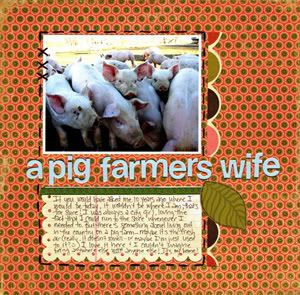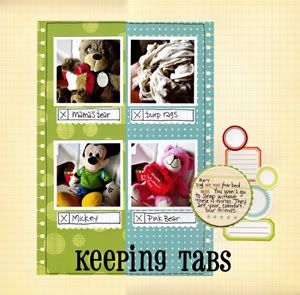 I'm pretty sure I'll be scrapbooking my tail off tonight and the rest of this week...I'm thinking pizza is sounding just fine for this evening! Have a great weekend everyone! :)