Well, my birthday isn't actually until tomorrow the 11th, but I had a couple of fun birthday celebrations over the weekend!
We had a small family birthday gathering last night and I got this: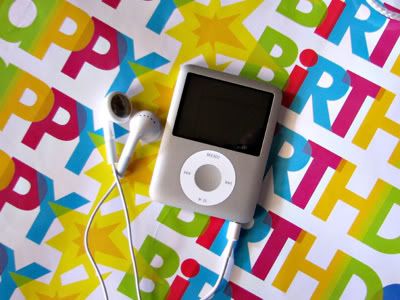 Yeah, I finally got out of the dark ages! Yippee! I'm such a music-a-holic, so I'm THRILLED to have this little baby and I've already got plenty of songs on it to keep me busy for a while!
Also, my scrappy girls had a little birthday crop for me Friday night and we had lots of fun! I even had my own birthday cookie cake!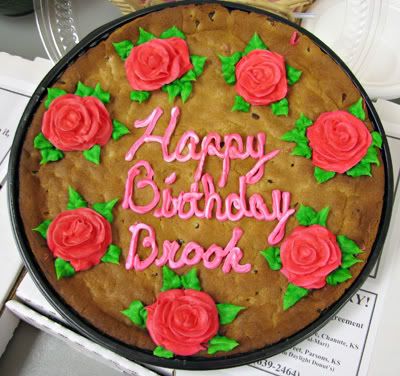 I got some fun new scrap supplies and the CUTEST pajama's with owls on them! I'll snap a pic when I get them washed :)
I havn't had much time for scrapping the last few days (didn't get much done at the crop as usual!), but I did find some great inspiration in the new Memory Makers magazine! Starting on page 58 there are some great layouts from Memory Makers Master
Crystal Jeffrey Rieger
and I LOVED the one on page 62. The colors, the design, all of it! So much in fact that I pretty much copied it...every once in a while it's fun to not have to think about how you are going to do your layout! Anywho, here's my version (really the only differences are a different blue patterned paper and different title font than the original):
Hopefully my next one will be more original :) Hope you're all having a great weekend!