And I'm starting off with a little Tooot! I was chosen again as one of the winners for the product challenge for January over at
Scenic Route
for my Keeping Tabs layout! And my layout even made the front page of the challenge section, yeehaw! You can see it
HERE
. I'll be getting a little sampling of their new CHA release Grafton when they get it in stock and I couldn't be more excited! Scenic Route is by far my favorite manufacturer--their stuff is so fun and easy to work with!
Also, this weekend is the virtual crop over at
The Nook
. There are TONS ( like 30 plus!) challenges to participate in and some fun games going on! The prizes are amazing! You can find all the info
HERE
. I hope some of you stop by, introduce yourselves and join in the fun!
One of my challenges is to do an interview (of your kids, spouse, grandparents, etc) and use the interview as your journaling for your layout. Here is a sample I made:
I interviewed Tate right before his 3rd birthday about all of his favorite things and this is what I came up with!
I'm also particiapting in a challenge that my friend and fellow Nook girl,
Kate
came up with called "Year in the Life ATC Group". We're just going month by month making ATC cards for whatever inspires us....things that happened during the month or just a small piece of art. So far it's been really fun. I've been trying to take a few notes in a notebook and go back and work on my cards when I have some time. Here are 4 that I have done for January so far (they fit on the cool 7 Gypsies ATC Spinner rack--awesome little thing it is!)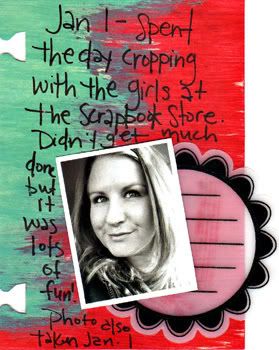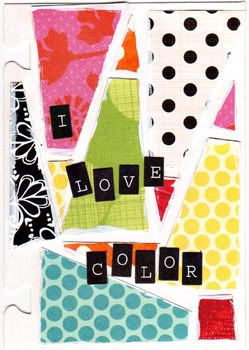 Have a fabulous weekend...I'm hoping to have some fun new creations to share sometime next week! I'm off to work on some Nook Crop challenges!