I just wanted to pop in real quick and wish everyone a Happy Valentine's Day and thank you all for the birthday wishes! And of course, I have to share a cute pic of Tate for "Love Day" as he's calling it.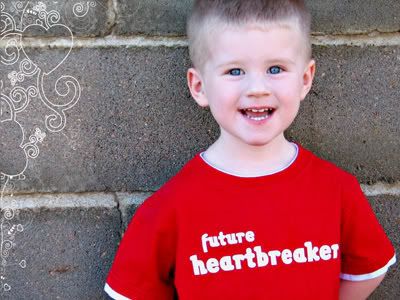 We made Valentine's for Brian today and I'll share those when I get some pics. Tate had a lot of fun with some paint and markers and a picture. They turned out really cute!
I also finished up a layout a couple of days ago of my yummy birthday cupcakes from Lori...and they were as yummy as they look! Thanks girl!
Happy Love Day! :)